January Blog    –   Newsletter #7
WELCOME TO 2023!
Many of our followers, viewers and friends on social platforms have been asking about our World's View Camp site, what it looks like, what the options are there etc.  Therefore, we have decided to do a detailed blog so you can see for yourself and have a better understanding of the area.
Worlds View Camp Site
Lapa Area;- We have renovated our lapa area.  What used to be a thatched roof is now a clean chromadek roof, keeping campers dry in those stormy moments.  This is a central gathering point, where campers can meet to have their meals, sundowners or to find afternoon shelter from the scorching summer sun.  There are some tables & chairs under the roof and a central bar or serving area.  This structure has been the venue for many a birthday parties, engagements, weddings etc.  There is no electricity supply at the campsite, however there is a solar inverter in the lapa that powers up the lights making it more enjoyable in the evenings.   It's a gem among the rocks of the Matopos.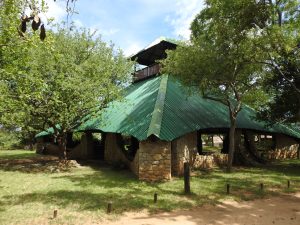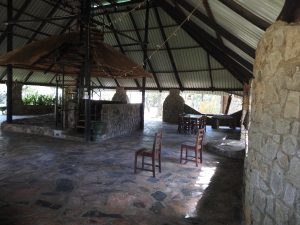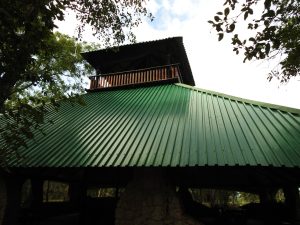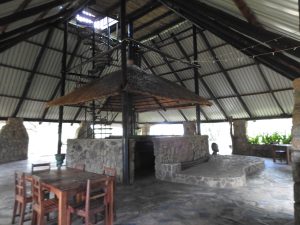 View point;-  at the centre of the Lapa area are some stairs.  These stairs spiral the way up to the view point.  A beautifully set out area to marvel over the landscape while having a sundowner, or a great vantage point for bird watching.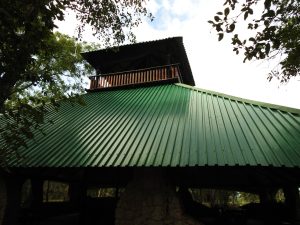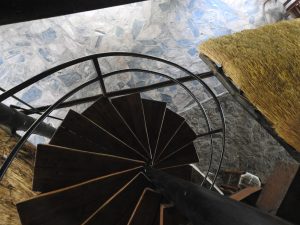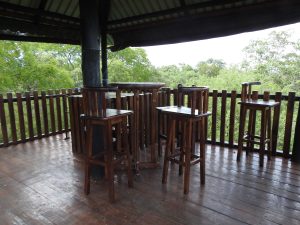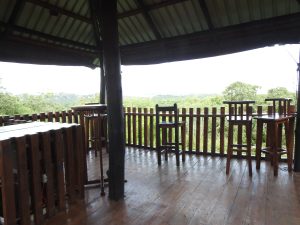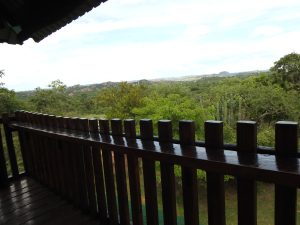 Kitchen & Wash up area;-  When we upgraded our campsite there was an inclusion of a kitchen area behind the lapa as well as a scullery, or wash up section.  This makes catering for small or larger groups simple.  With running water in the taps camping cleanup is made easy.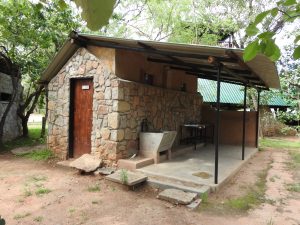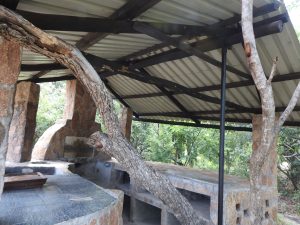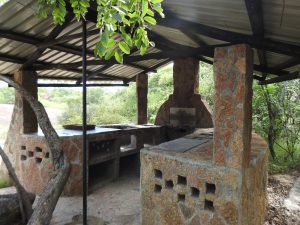 Splash Pool;-  Yes our campsite even has a natural splash pool to cool off in.  It is essential to let us know if you'd like to make use of the pool, to give us time to clean it out and refill it for a more enjoyable experience.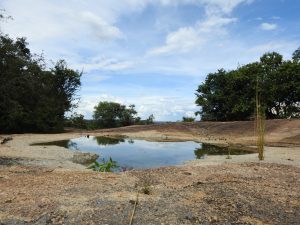 Ablutions;– We have neat Ladies & Gents sections with showers & flushing toilets.  There are hot water showers in both as well as an out door shower.   There is a solar panel for lights in the evening making it easier for campers with younger children, and anyone making use of the facility late at night.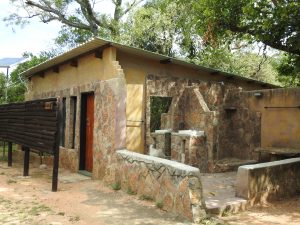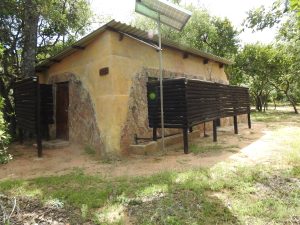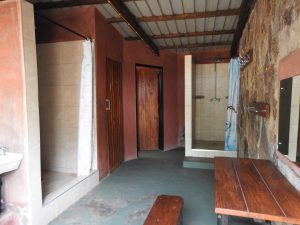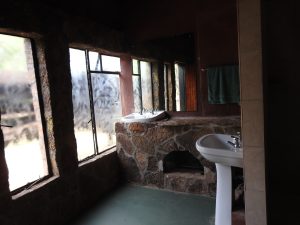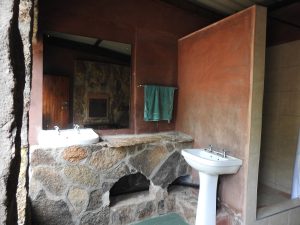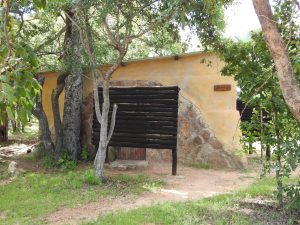 Camping Grounds;-  The area is generally flat and clear for you to pitch your tents.  With many shady areas in the green season there are several great spots to choose from.   In the dryer seasons we do keep the lawn around the lapa area green, but the bush sites are not as lush.  The views of the gorgeous Matopos hills at this time outweighs it making the camping site a spectacular one.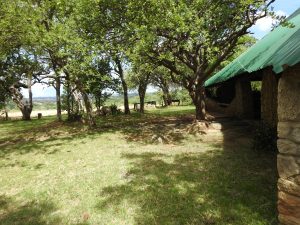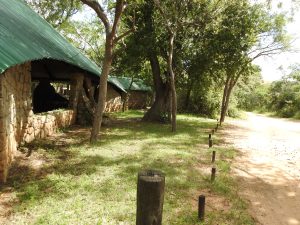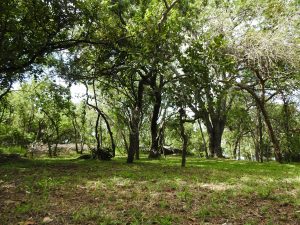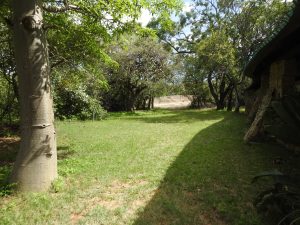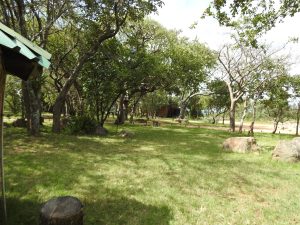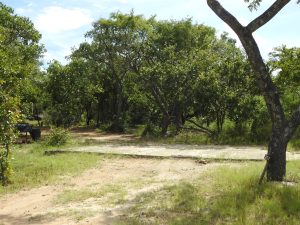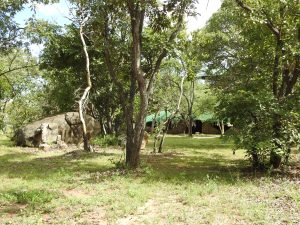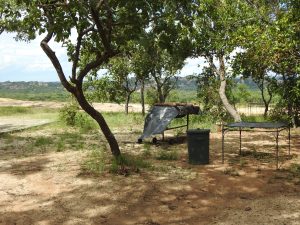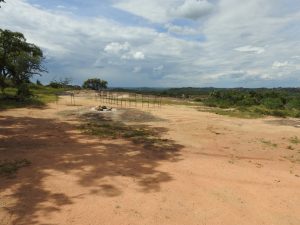 GEOCACHE REINSTATED!
  It's called "Token of Mine"
We have reinstated our Geocache for the fun treasure seekers out there.
An awesome hike to a spectacular view!
This cache is located on private property at the lodge 'Farmhouse Matopos'. You will need to inform reception however they are aware of this cache. You will not have to pay a fee. As majority of this route is a "well used" climb, it is clearly marked- starting behind chalet number 4. You can follow the arrows to the top and enjoy a spectacular view of both the Farmhouse reserve and Matopos National Park.

This geocache holds fifteen different tokens.  Each being of different importance to you.  Please take the token that you feel you need the most at this moment in your life.  These tokens are not tradeable, thus you are not obligated to replace them with any other object.
However, should you wish to, it would be appreciated 😊
We hope everyone has had a wonderful start to their year this January.  If you have not yet made your booking for a weekend holiday or a mid week break, what are you waiting for?  Book now on WhatsApp, and let us know you're a reader of this blog.
Click here to download our blog in a PDF format…. Newsletter 7 Jan 2023